Driftless Stories
-
Interview with Local Author Jennifer Gipp: 'Breaking Through the Fog'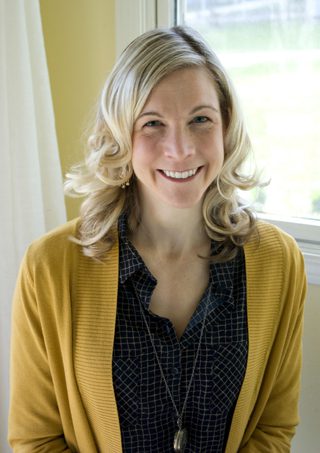 Decorah author (and Optometrist!) Jennifer Gipp is celebrating the release of her first novel, Breaking Through the Fog.
"Breaking Through the Fog explores the unique culture and art scene in San Francisco and offers a unique perspective on life, love, relationships, and the resilience of the human spirit."
You can catch an author reading at one of the local dates below, or purchase a copy of the book here.
July 8: Dragonfly Books, Decorah, 7 pm
July 22: Badger Brothers Coffee, Platteville, WI, 4 pm
July 23: Platteville Public Library, 10:30 am
August 4: Decorah Public Library, 6:30 pm
We caught up with the newly published author (and Mom,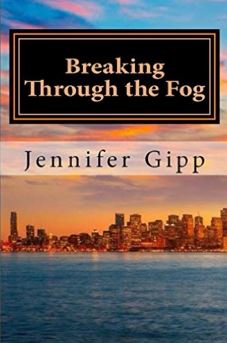 Rotarian, literal Marathon runner… we could go on!), to ask her a few questions about being a self published author in the Driftless!
I: For our readers who don't know you, by career you are a successful optometrist with Gundersen Health System, currently based in Decorah. How did you make the leap of writing a novel!?
JG: That's a great question!  I've always loved reading and creative writing, but didn't have time to do much writing until I had to stay home from work because I was sick one day in 2011. I didn't want to waste the day, so I pulled out my laptop and started to write a story. I enjoyed the process and wrote 5,000 words by the end of the day. I liked the characters and kept working on the story for several months. Before I knew it, it was a full-length novel!
I: Through your schooling and travels, you have seen a lot of different locations – near and far – how did you pick the locations set in the book?
JG: I visited San Francisco and the Bay Area with my husband when we first started dating. He was a wonderful tour guide and I quickly fell in love with the area. I wanted my book to include the America's Cup Yacht Race and decided that a city located on the water like San Francisco would be the perfect setting.
Many of the characters are from places that I've enjoyed visiting. Jonathan is from New Zealand, where I lived as a foreign exchange student in high school, and Claudia is from London, which is one of the cities my husband and I visited on our first anniversary.
I: What has it been like to self-publish a book? Is it a crazy process?
JG: Self-publishing worked out really well for me. I did a lot of reading about various publishing options.  In the end, Kindle Direct Publishing and Amazon's CreateSpace seemed like the avenues that aligned the most with my goals. I was able to design the cover and format the book to my exact specifications.  Amazon's CreateSpace uses "print-to-order" technology, so I can order books based on demand, which has been a wonderful tool.
I: Your sensory detail and attention to character detail stand out often in the book – did it take a lot of work to get these details right, or was it something that just happened along the way?
JG: The best part about writing the book was that I got to remember all the wonderful details that I love about San Francisco and really hone in on the food, the atmosphere, and the neighborhoods. I'm a bit of a foodie, so it was fun for me to think back on some of my favorite dishes that I've eaten in San Francisco and then write about them.
I: Do you have a favorite character from the book?
JG: Although I like all the characters in the book, Alexis is my favorite. I admire her because of her tireless dedication to her patients, her incredible medical knowledge, and her willingness to forgive and move on with her life even in difficult times.
I: Are you excited to get out and read in front of audiences?
JG: Yes! I'll actually be giving a presentation on creative writing rather than doing an actual book reading.  I'd like to share my experiences with others and encourage those with a passion for writing to pursue it.
Find out more about the author and get your copy of "Breaking Through the Fog" here!