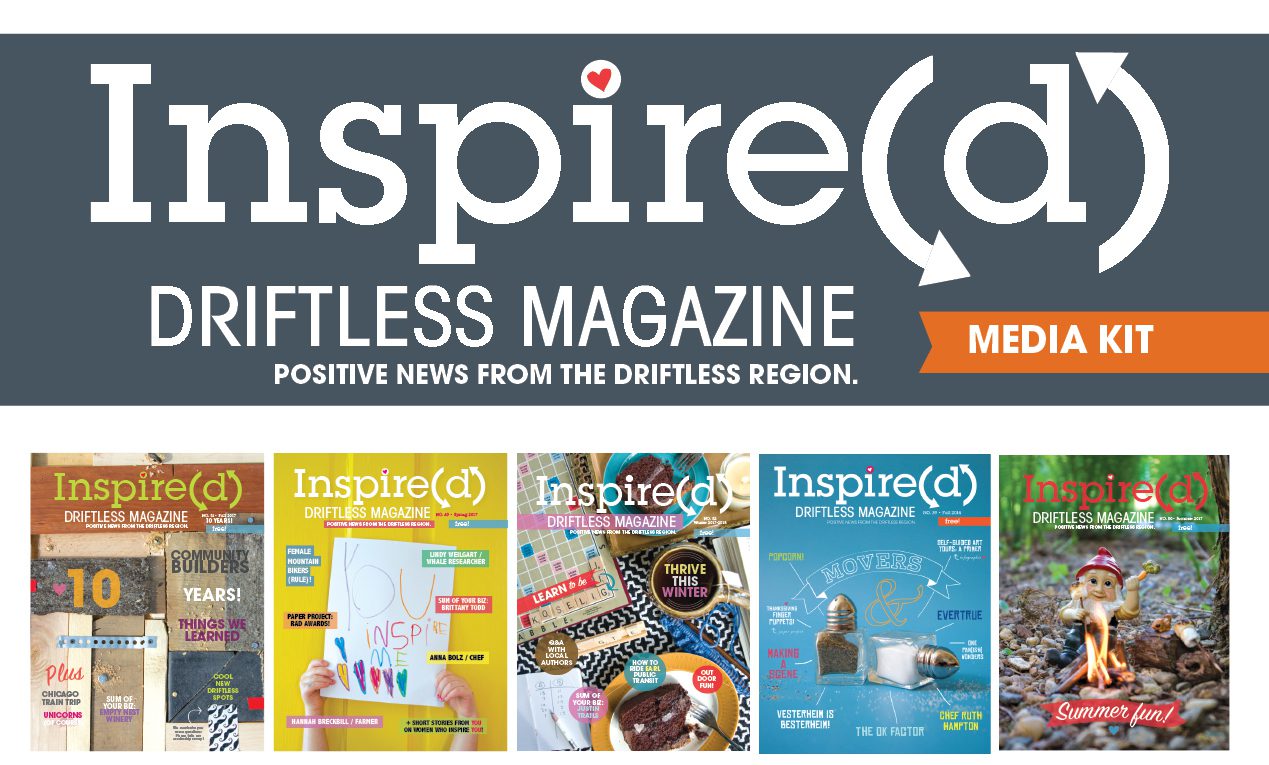 Thanks for your interest in Inspire(d) Media print and web advertising! We've worked hard over the past 15 years to create a media company that educates, motivates, and inspires our readers. Check out our 2022 rate sheet here!
We value ideas that make us think. Friends, family, neighbors who do good things. Optimism. We believe that people are, as a whole, good.
Aryn always says, "Content is king!" – and we make sure it's genuine and straightforward. This has created a loyal readership that truly loves our magazine and site, from the stories to the photos, and yes, even the ads!
Our mission, ultimately, is to change the world, starting with our own community. Folks featured in our stories are not pie-in-the-sky do-gooders. That's the key. Readers need to have an, "I could do that!" moment in order to take action. We believe that by reading something inspiring AND relatable, we will create a more engaged public and, eventually, a more engaged community (state, country, world). We like to call it an experiment in positive news.
About us:
Inspire(d) is based in Decorah, Iowa, and was founded by area natives Aryn Henning Nichols and Benji Nichols. We print Inspire(d) Magazine, run iloveinspired.com, and offer a variety of freelance services ranging from graphic design to audio production. The first Inspire(d) Magazine rolled off the press October 4, 2007 – just over a month after Aryn and Benji got married!
Inspire(d) goals:
Write great stories that appeal to a wide and varied audience.
Create fresh, innovative designs.
Make people feel good and inspired, so they might, in turn, inspire others.
Educate, enlighten, and generate communication.
Make the world at least a little better with each story.
Why is advertising in Inspire(d) a good idea?
Not only do we support a positive mission, local businesses, and the Driftless community as a whole, we bring in the locals AND the tourists. These are people already here, ready to shop, adventure, and support/invest in/give back to this amazing place.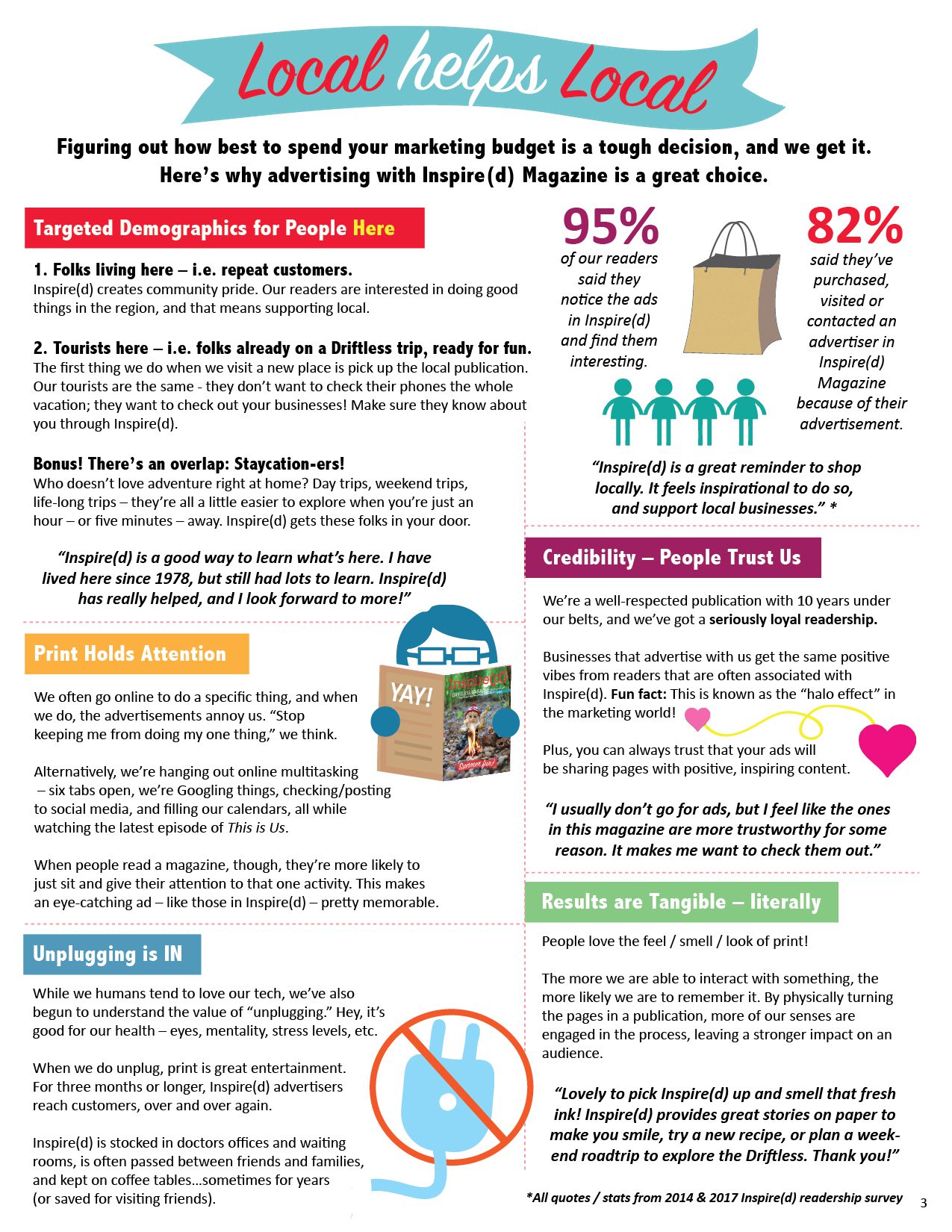 Ready to advertise in Inspire(d)? For a rate sheet and ad specs, click here!
If you have additional questions, email us at aryn [at] iloveinspired.com or benji [at] iloveinspired.com, or give us a call at 563-379-6315 (Benji) or 563-379-7735 (Aryn). We'd also be more than happy to send you a hard copy in the mail, just let us know!
Thank you so much for your support, and as always, looking forward.