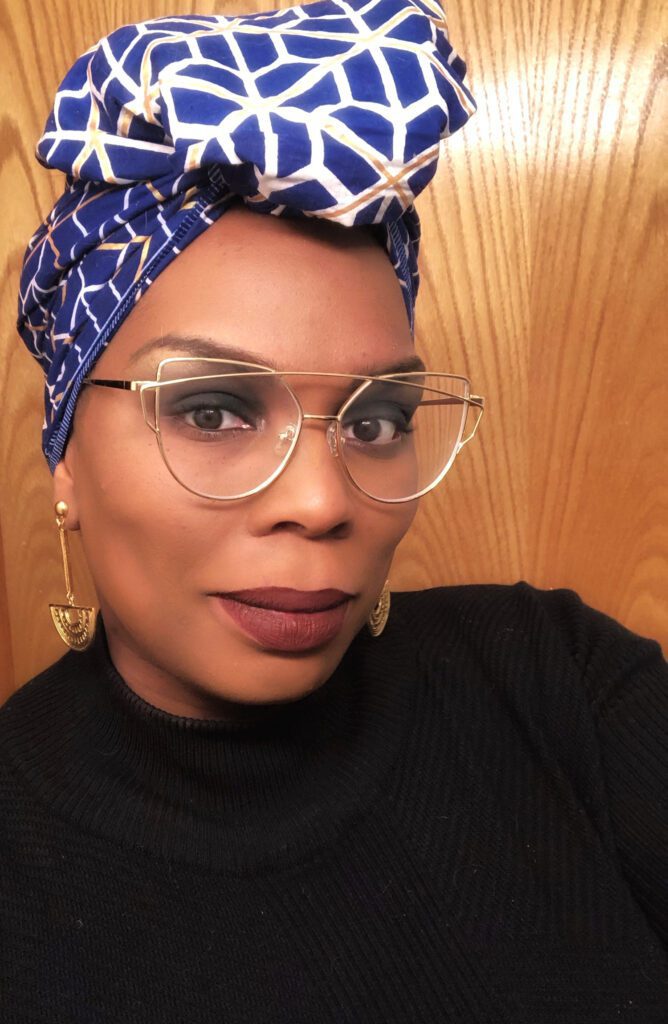 Farming in the Midwest is a deep-rooted tradition. Grounded in a history of agriculture, cultivating the foods that end up on our tables has long been the legacy of the region, particularly in the Driftless. But for the black community, the same isn't true.
This striking reality presented itself loud-and-clear to Adrian Lipscombe, owner of Uptown Cafe in La Crosse, Wisconsin, earlier this year, and it eventually led her to launch a black farming initiative, 40 Acres and a Mule. But as passionate as she's been about supporting the black farmer, it's surprising to learn that she became involved in the cause almost serendipitously.
After the events surrounding George Floyd's death in Minneapolis the summer of 2020, Adrian received a check in the mail. Confused, she thought maybe she had forgotten to collect from a catering job. But then came the requests for Venmo payments. Adrian, a black woman and small business owner, couldn't figure out what it was for, so she finally asked. Turns out, people just wanted to support her during this moment of racial inequality and unrest.
Adrian went to bed puzzled. Should she take the money? What would she do with it?
A good night's rest was all the inspiration she needed. Adrian woke and immediately knew, "I'm going to buy black land and I'm going to concentrate on black farmers," she says, thinking back to that pivotal moment. As an entrepreneur and former city planner, Adrian immediately kicked it into high gear, reaching out to contacts on the East Coast – this epiphany happened early in the morning and she needed resources that were awake. "I was asking them, does this exist? And I learned that this is a real need. So I launched 40 Acres and a Mule within 24 hours," she says.
40 Acres and a Mule strives to provide resources and connections for black farmers. The name comes from a term derived from Union General William T. Sherman in his 1865 Special Field Order No. 15. This reparations movement promised to pay restitution to African Americans for their enslavement.
This seemed fitting to Adrian as she began digging into the history of black farming. Reaching out to different organizations, she started to see that her community was a perfect example of where black farming could thrive, but hasn't. "Wisconsin is a homogeneous farming community. But where is the black farmer today?" she found herself asking.
The fact that she asks these questions, launches initiatives within 24 hours, and is the first person people think of when they have extra money to support a business, is why Adrian is the epitome of a community builder. With roots in the South, she's not a La Crosse native, but the city has welcomed her, and her leadership, with open arms. "La Crosse is such a great community. It's the smallest city I've ever lived in," she says. "People here are really sincere in wanting to help make it a better place, a diverse place, an equitable place." Though she was surprised by the monetary outreach this summer, she wasn't surprised that her community wanted to help. "They come out when there is a need – they get behind that and they support that. It's difficult to do in a large city with a large population," she says, joking that she wishes she could keep her beloved community the well-kept secret it is. "They all care and they're all so genuine. It's magical."
What better place for Adrian to kick off 40 Acres and a Mule than a place "surrounded by organic farmers and great people"? Though her cause has garnered a wide following, media attention, and donations from across the country, it's the day-to-day in La Crosse that Adrian credits with providing the support to press on, and to continue to be a black business owner in America. "Our restaurant's relationship to the community has gotten stronger. Especially during a time like this. For people to come by and check on us. Just to wave at us in the window to make sure we're okay. Here in La Crosse you have those opportunities to take deeper breaths, to understand what is happening in your community and the world around you," she says.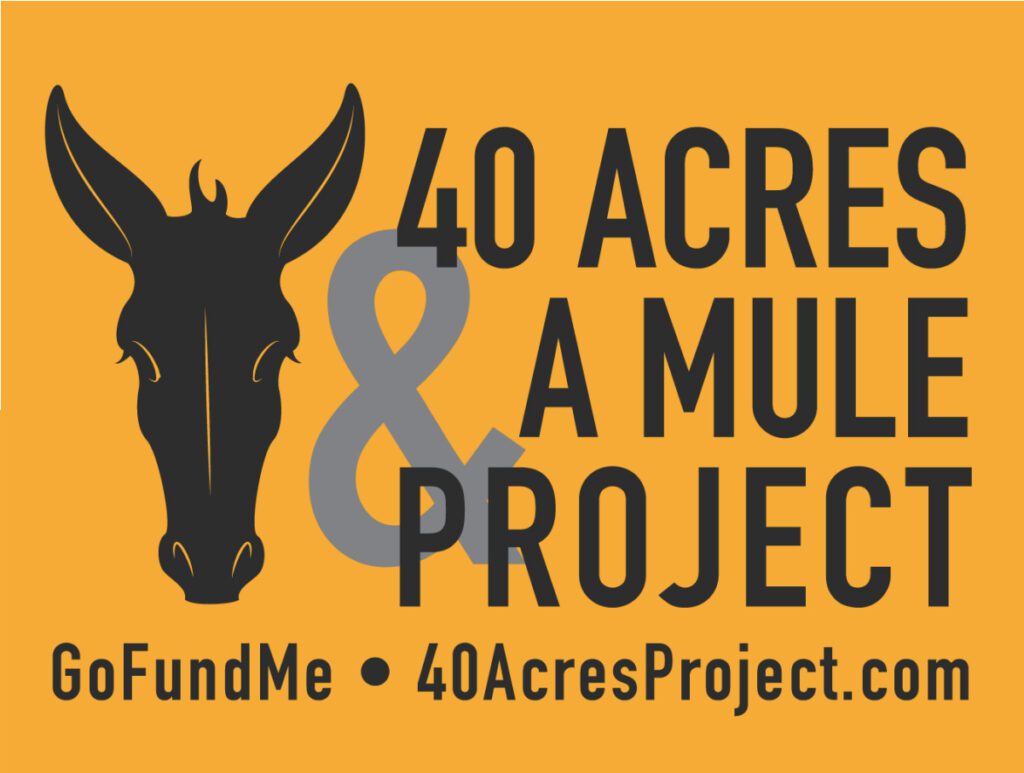 When she's not out researching, speaking with farmers, meeting with the media, raising awareness, and just generally spearheading the project, Adrian still has responsibilities at her restaurant. Like many small businesses during the pandemic, there has been so much pivoting that "my hips hurt" she laughs. Uptown Cafe has added outdoor dining and has made space to accommodate more bakery items. "We have to adapt," she says. "It's an unprecedented time, we are able to chart the way. There's going to be some mistakes but we're going to find the good, too."
That's how she's approaching 40 Acres and Mule, too. She admits, "What I thought was a gap is really like a canyon." Black farming, black foodways, agricultural disparities, lack of education, lack of profitability, and lack of black mentorship in the industry are just the tip of the iceberg and Adrian knows it. Though she wishes she could do it all, "we're focusing on what we can realistically do," she says, adding, "We don't want to reinvent the wheel, we want the wheel to go faster."
There are lots of avenues Adrian sees for increasing the speed of the wheel. At first, she thought it needed to be specifically just land for black farmers. But land is expensive, and though she still has her sights set on this, she has pivoted again (sore, sore hips) to address other issues for black farmers. She's learned that many are over the age of 55 and have no one to whom they can pass down their legacy. Others are young and interested, but have no place to turn to for education and mentorship. She also acknowledges that historically, black farming has been tumultuous and violent. She wants to help control and shape this narrative going forward – to give it some positivity, to point black communities in the right direction, to make lifelong connections between black business and farmers. Adrian sees the Driftless as a great case study for change. She's currently working to understand community needs, working directly with both black and white farmers to learn more about their work and the economics of farming.
Her short-term goal is to serve as a conduit between black farmers and available resources. She knows there are trustworthy organizations and systems that can help them, but the connection isn't there. "It's difficult for black farmers to find the aid that they need. It's really huge that that is missing," she explains. And ultimately, her long-term goal is to produce more black farmers in America. To help provide that education and open up that pathway to "give black people the chance to be farmers if they want to," Adrian says.
As a chef, Adrian knows full-well the importance of supporting farmers of all ethnicities, so restaurants like hers can continue to bring quality dishes to the tables of patrons. "Understanding agriculture and understanding how food is produced is important to my job and my restaurant. I'm getting the chance to understand from the ground to the plate. Being involved in that process, to me that's so joyful to know where my food comes from," she says. "It's like putting my hands in the soil."
Adrian continues to build this community with the support of donors far and wide. 40 Acres and a Mule's GoFundMe page has already raised over $131,000 as of printing. And locally, in the Driftless, people continue to do what they do best – provide support. "Farmers are mentoring me, both black and white. To have the opportunity to talk to them about where their food goes is an honor. It's a rare opportunity."
---
Sara Walters is a freelance writer and mom living in La Crescent, Minnesota. She is the daughter and granddaughter of lifelong farmers.