1. Take in a View
There's nothing quite like nature to leave you both grounded and inspired. Take a hike or a drive to one of these amazing views to gain a new appreciation and respect for the beauty that surrounds us in the Driftless Region. Then check one off your summer to-do list!
Explore the 14 miles of trail at Effigy Mounds National Monument (between Harpers Ferry and McGregor, Iowa), where more than 200 ceremonial American Indian mounds are preserved. Catch great views of the Mississippi River here, as well as at Grandad Bluff (La Crosse, Wisconsin). Can't get enough of those bluffs and river views that make the Driftless so beautiful? You can drive up to Palisades Park for a nice view of the Upper Iowa and Decorah, Iowa, or hike up amazing stone stairs to Pulpit Rock at Will Baker Park. Make sure you don't miss Sugar Loaf (Winona, Minnesota) or Pikes Peak State Park (McGregor, Iowa) either.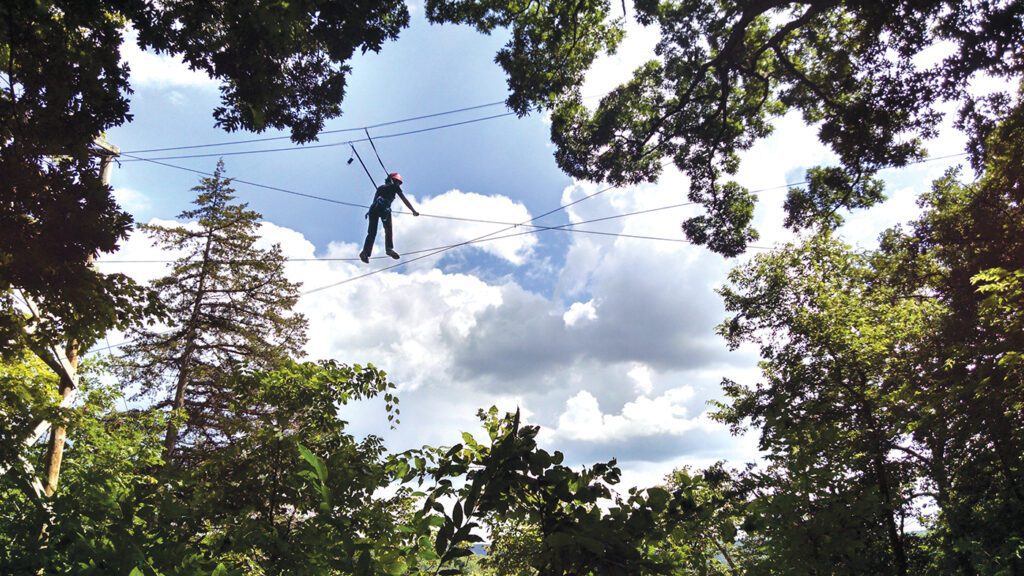 2. Keep on Learning
School might not be in session, but your brain can be! Challenge yourself to learn a little something this season with a trip to one of these impressive area museums and learning centers.
There's no shortage of ways to learn at ArtHaus (Decorah, Iowa). Sign up for a pottery or macramé class or attend one of a variety of events, like June's Washington Street Art Crawl or the rural Decorah Down on the Farm Iron Pour. If you'd rather learn more about nature and wildlife, check out Eagle Bluff Environmental Learning Center (Lanesboro, Minnesota – pictured), where you can get the inside scoop on foraging and geocaching. Other educational opportunities include the Driftless Area Wetlands Center (Marquette, Iowa), the National Eagle Center (Wabasha, Minnesota), and the International Owl Center (Houston, Minnesota) – to name just a few!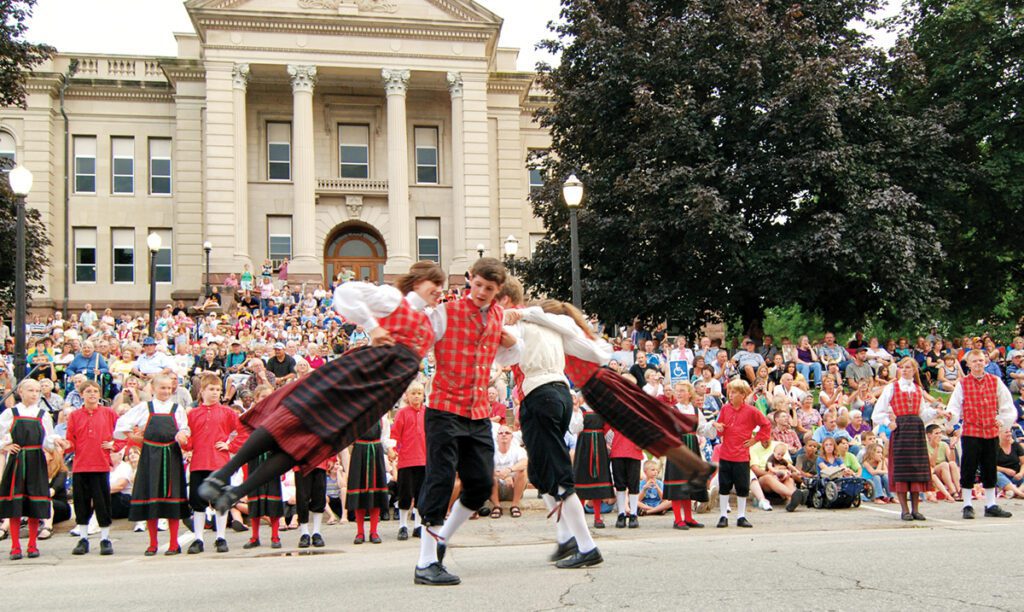 3. Fest with the Best
'Tis the season for community festivals! Explore the local delicacies and heritages associated with some of these favorite fests.
Expand your palate this summer with tasty treats at area festivals. Rhubarb Fest (Lanesboro, Minnesota) is getting wild with its use of this favorite "fruitegtable." They're not just serving up rhubarb snacks, they're also hosting rhubarb-inspired games. At Nordic Fest (Decorah, Iowa – pictured), food is at the heart of Norwegian heritage. Sample delicious lefse, kringla, krumkake, meatballs, rosettes, and lingonberry delights. If brats and sauerkraut are more of your style, head to Germanfest (Guttenberg, Iowa), or for some of the area's most delicious apples, try Applefest (La Crescent, Minnesota).
4. Appreciate Art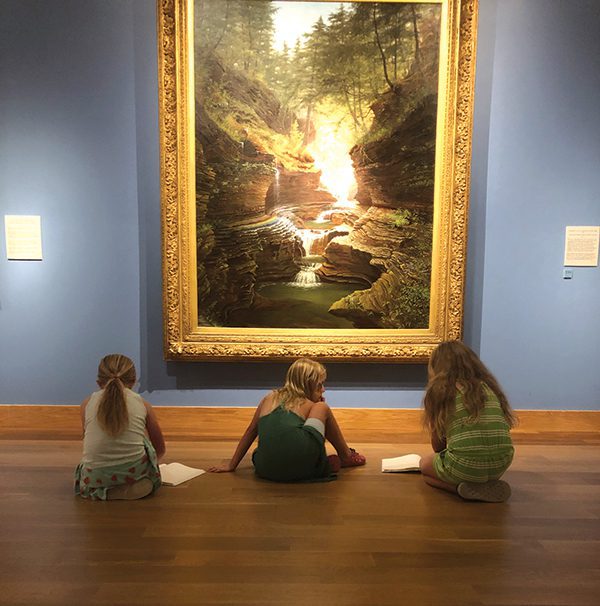 There are a surprising amount of art museums in the Driftless, which is great, since you have all summer to explore them! Appreciate the work of artists from near and far at these area favorites.
To see works from some of the world's most well-known artists, you don't have to travel far. The six galleries at the Minnesota Marine Art Museum (Winona, Minnesota – pictured) feature renowned artwork with water as a central theme. Other museums you won't want to miss include the Dubuque Museum of Art (Dubuque, Iowa), the Rochester Museum of Art (Rochester, Minnesota), and the Vesterheim Norwegian-American Museum (Decorah, Iowa). There are also numerous smaller galleries in towns across the region – make sure to stop in and support local artists and entrepreneurs as you explore the Driftless!
5. Get Your Toes Wet
What could be more peaceful than floating down a river on a nice summer day, feeling the breeze off the water? Or more refreshing than dipping your toes in when the weather gets hot? Luckily, our region is surrounded by water and there are plenty of ways to experience it this season.
Travel the Mississippi River in style by booking yourself a spot on the La Crosse Queen river cruise (La Crosse, Wisconsin). Locals love the pizza cruise, a 90-minute ride with complimentary pizza, beer, and soda to enjoy. If you'd prefer to steer your own boat, you can try canoeing or kayaking the Upper Iowa River (Northeast Iowa) or tubing on the Root River (Southeastern Minnesota).
6. Keep it Kitschy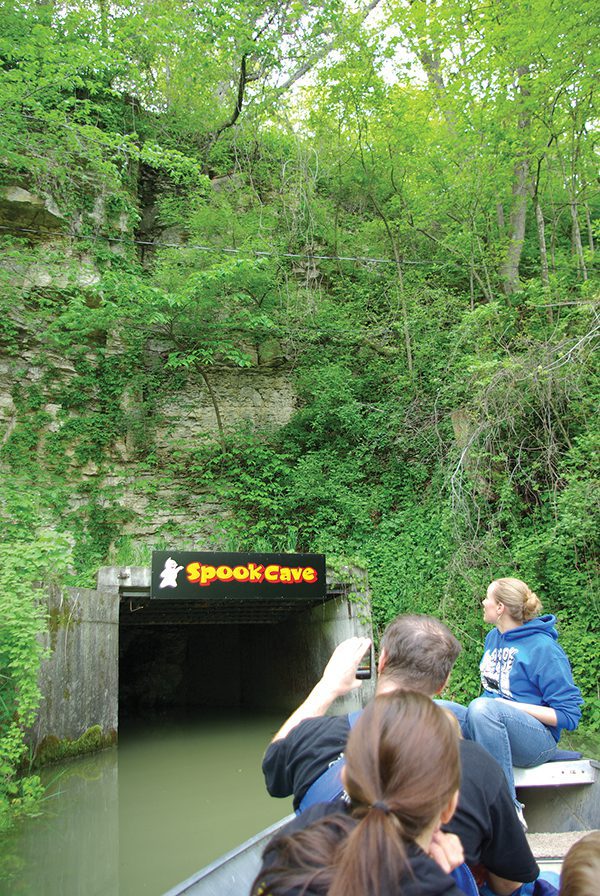 Act like a tourist this summer and visit all the wild and weird attractions near you. You might even develop a newfound appreciation for the locales that draw visitors to the region.
If you're in the market for a nature tour, the Driftless has some fun caves to explore. Take a boat ride through Spook Cave (McGregor, Iowa – pictured) or a mile-long hike through Niagara Cave (Harmony, Minnesota). Looking for something a little extra? Check out the butterfly collection at the Porterhouse Museum (Decorah, Iowa), the World's Largest Six Pack (La Crosse, Wisconsin), and the two-headed calf at the Fillmore County Historical Society Museum & Library (Fountain, Minnesota). And what could be more off-the-wall than the always-intriguing House on the Rock (Spring Green, Wisconsin)?
7. Grab a Scoop
Nothing says summer like a delicious ice cream cone. There are plenty of options to satisfy your sweet tooth, so grab your buddies and visit one of these must-try shops.
A reminder of days past, the Driftless has a handful of old-fashioned drive-in restaurants that make for a fun outing. Try a crunch cone at Lakeview Drive Inn (Winona, Minnesota), a root beer float at Rudy's Drive-In (La Crosse, Wisconsin), and a tornado at The Whippy Dip (Decorah, Iowa). And grab some cheese curds as they're loading up your cone at WW Homestead Dairy (Waukon, Iowa – pictured below). Other tasty options include Sugar Bowl (Decorah, Iowa), The Pearl (La Crosse, Wisconsin), and frozen yogurt at Country View Dairy (Hawkeye, Iowa).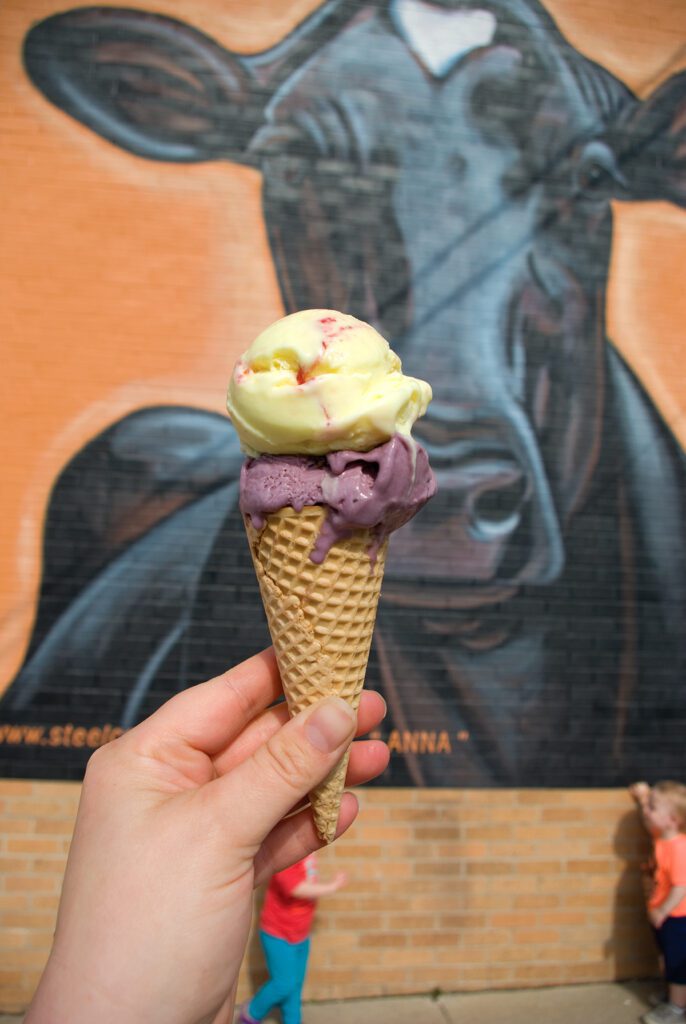 8. Chase Some Waterfalls
Waterfalls are a great way to admire not only nature's power, but also its serenity. Take a walk to these nearby water features this summer and enjoy the zen.
Pack a picnic and hike around at Dunnings Spring Park (Decorah, Iowa) where a short walk will give you a great view of the falls. Or explore the Stephens Falls trail at Governor Dodge State Park (Dodgeville, Wisconsin – pictured at right) – it's only a half-mile hike to the overlook. Other Driftless waterfalls, to name just a few, to visit include Siewers Spring State Park (Decorah, Iowa) and Como Falls (Hokah, MN).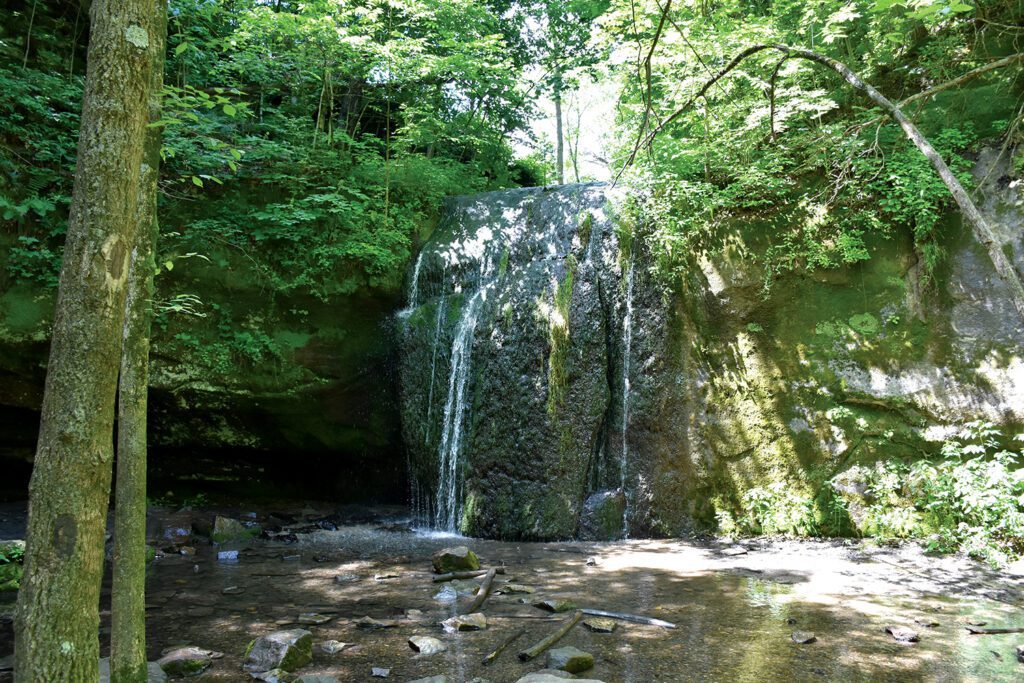 9. Hit the Road
With a little reprieve from the winter snow, it's time to take that lazy Sunday drive! Bring your loved ones for a little adventure or travel solo for a little peace and quiet. (continued on next page)
From Northern Minnesota to the Gulf of Mexico, The Great River Road is 3,000 miles of beautiful scenery. Luckily, it runs right through the Driftless Region, so you can easily hop on US 61 (Minnesota), WI 35 (Wisconsin), or US 52 (Iowa) to travel this renowned byway. For a shorter, yet equally beautiful ride, try the Apple Blossom Drive Scenic Byway (La Crescent, Minnesota). It features amazing views of rolling farmland, the Mississippi River, and in the springtime, blooming apple trees.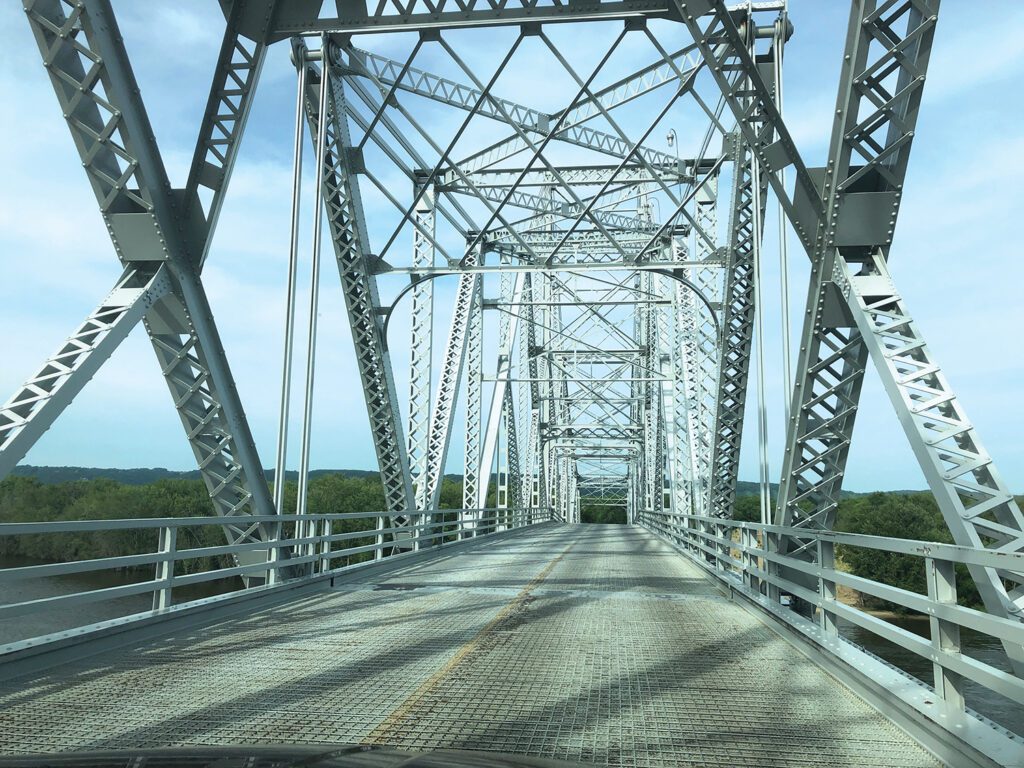 10. March to the Beat
Gather your friends and family and celebrate the time-honored tradition of parades. It's a great way to stay connected to your community or experience a new one.
If you think a parade would be a great addition to your Independence Day festivities, make your way to the streets of Guttenberg, Iowa for their Stars & Stripes Celebration. Or you can join the community of Eitzen, Minnesota for their 4th of July parade during Family Fun Fest. Other great choices this summer include the crowd-pleasing Kornfest parade (Holmen, Wisconsin), the Waterski Days parade (Lake City, Minnesota), which celebrates its 50th anniversary this year, and of course, save a spot (but not too early) for the Nordic Fest parade late July in Decorah (pictured).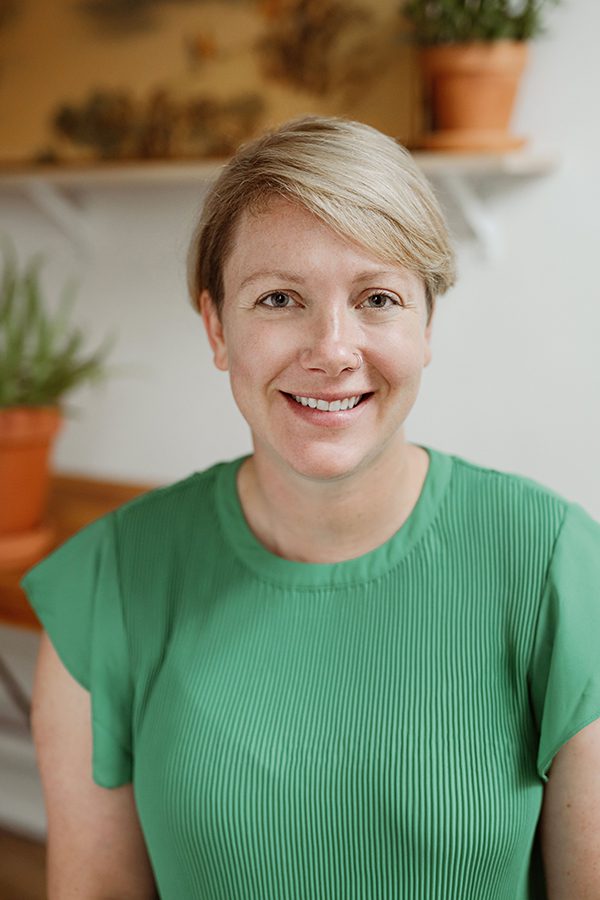 Sara Walters is a freelance writer who is excited to sample all the ice cream with her three daughters this summer.